PODA Celebrates 16 Days of Activism(November 25th – December 10th)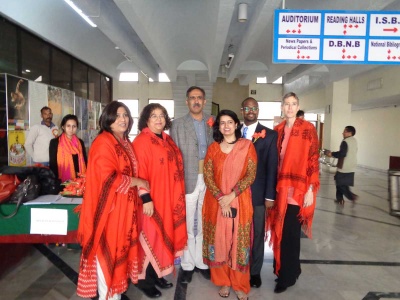 05 Feb 2015. Comments (12)
PODA Celebrates 16 Days of Activism at different locations around the country as part of the project PARWAZ (Pakistani Alliance of Rural Women for Action and Zenith ).
BACKGROUND:
United Nations had marked 16 days (November 25th – December 10th) as an international campaign against gender based violence in 1981. These days are celebrated in order to raise awareness about women's rights. It was originally designated in the memory of three Mirabal sisters who were brutally assassinated for standing against the barbaric dictatorship of Trujillo.

PROCEEDINGS:
Potohar Organization for Development Advocacy (PODA) commemorated 16 days of activism against Gender Based Violence. In order to raise awareness about Violence Against Women, 16 different activities were held in 15 different locations of Pakistan. Below mentioned is the matrix of the 16 days of activities.
Sr #

Topic/Theme of Activity

Geographical area

National/Province/City/district

Venue

Date

Lead Organizer

1.

Candle Light Vigil in Memory of GBV Victims

Islamabad and Lahore

Islamabad Press Club-Islamabad and Lahore High Court

25th November-2014

Ms. Sumaira Ishfaq

Project Manager-PARWAZ

2.

Cultural/Traditional Norms and Gender Based Violence

Kalash-KPK

Museum near Polo Ground District Chitral

26th November-2014

Ms. Sayed Gul

PODA Lead Mentor for PARWAZ

Director Chitral Museum

3.

Role of Female Lawyers in Ending Gender Based Violence

Rawalpindi

PODA Rawalpindi Office

27th November-2014

Mr. Khawaja Zahid

PODA Legal Aid Center

Advocate

4.

GBV and 16 Days of Activism at Grass root level

Vehari-Punjab

Community

28th November 2014

Ms. Saima Batool

PODA Lead Mentor-PARWAZ

President

Sudhar Development Organization

5.

GBV with respect to Minority Women in Pakistan

Kasur-Punjab

Office of Ittehad Foundation-Kasur

29th November 2014

Ms. Irshad Safdar

PODA Lead Mentor-PARWAZ

Executive Director

Ittehad Foundation-Kausar

6.

Women Health and Gender Based Violence

Nara Mughalan

PODA Nara Mughalan Office

30th November 2014

Ms. Lubna Ashraf

PODA Nara Mughalan Office-District Chakwal

7.

AIDS and GBV

Rawalpindi

PODA Rawalpindi Office

1st December-2014

Mr. Tariq Ghouri

Project Coordinator

Address: Legal Aid Center-PODA Rawapindi Office

8.

GBV with respect to Slavery Issue in Sindh

Hyderabad-Sindh

Hyderabad Press Club

2nd December-2014

Mr. Ghulam Hyder

Executive Director

Green Rural Development Organization

9.

Women Farmers and GBV

Khanewal

Office of Women Peasant Society-Khanewal

3rd December-2014

Ms. Aqeela Naz

PODA Lead Mentor-PARWAZ

President

Women Peasant Society

10.

Pro-Women Legislations and GBV in Pakistan

Peshawar-KPK

Community

4th December

Ms. Khursheed Bano

PODA Lead Mentor-PARWAZ

Chief Operating Officer

Da Hawwa Lur

11.

Local Media and Method of Reporting Gender Based Violence Cases

Dera Ghazi Khan

Community

5th December 2014

Dr. Mamoona Parveen

PODA Lead Mentor-PARWAZ

Email:

12.

Media and GBV

Sargodha-Punjab

Bhera Press Club

6th December

Mr. Khawaja Zahid

0333-511-7126

13.

Economic Empowerment of Women to end GBV in South Punjab

Muzaffargarh

PODA Muzaffargarh Office

7th December

Ms. Ume-e-Kalsoom Seyal

SYCOP Office, Fazal Nagar Jhang Road, Muzaffargarh

14.

Role of Youth to Ending Violence against Women and Girls in Pakistan

Chakwal-Punjab

PODA Chakwal Office

8th December

Ms. Naheeda Abbassi

15.

Presentation and Review of 16th Days of Activism and GBV's activities

Islamabad

Lincoln Center National Library Islamabad

9th December

Ms. Tahira Tarique

Project Coordinator –PODA

16.

Girls Education

Quetta-Balochistan

Office Women for Women Initiators

10th December

Ms. Raheela Habib

PODA Lead Mentor-PARWAZ